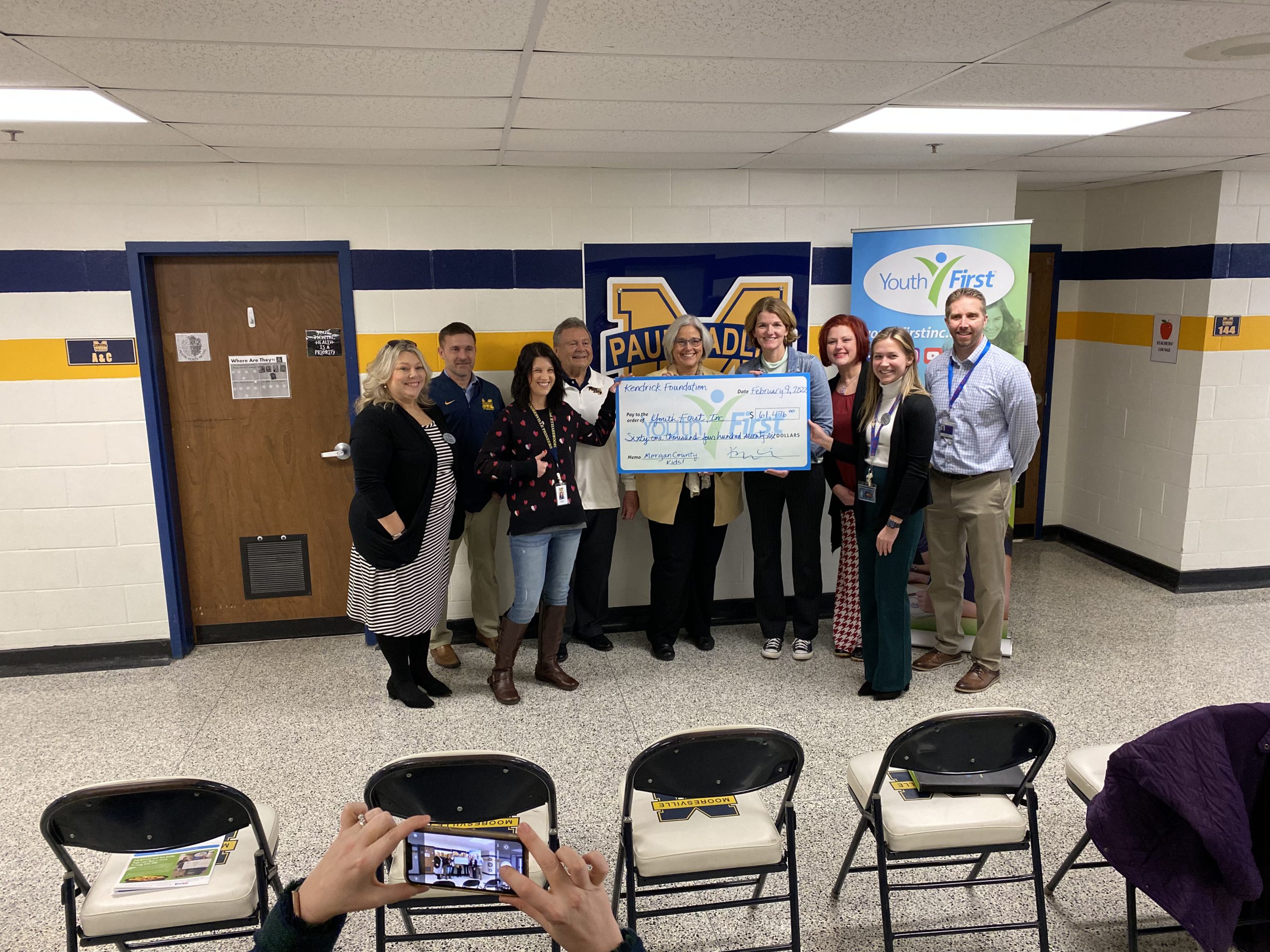 A grant award of $61,476 will be presented to Youth First, Inc., by the Kendrick Foundation on Wednesday, February 9, at 1:00 pm ET. The check presentation will be held at Paul Hadley Middle School, 200 W Carlisle St, Mooresville, IN. The media is invited to attend.
The grant will allow continued support for students at Bell Intermediate Academy in Martinsville and Paul Hadley Middle School in Mooresville. Youth First partners with 107 schools across 13 Indiana counties to embed skilled social workers in school buildings, where they become specialized mentors for students and prevention coaches for parents and teachers. Youth First Social Workers build caring relationships, foster readiness for positive change, and boost resiliency along with other valuable life skills.
Research shows these protective factors are the keys to effective prevention of negative outcomes for young people. The organization's positive work and strategies are driving growth, with more schools seeking Youth First's help to address the growing need for mental health support for students.